PERSEPSI KEMUDAHAN DAN KEGUNAAN ACONEX (STUDY DESKRIPTIF MENILAI PERSEPSI KEMUDAHAN DAN PERSEPSI KEGUNAAN ACONEX OLEH PENGGUNA DI PROYEK THAMRIN 9 PT. ACSET INDONUSA)
Yuni Siswantoro (1*)

Manajemen Informatika AMIK BSI Tangerang


(*) Corresponding Author

Keywords:
Aconex System, AMOS, TAM, Technology Acceptance Model
Abstract
PT. ACSET INDONUSA is one construction company under the auspices of the Astra Group. The company has many construction projects in several regions in Indonesia, one of which is a project Thamrin 9 Jakarta. The purpose of this study is to investigate and assess the Aconex system used by the company to assist in the documentation and project administration views from the perception of convenience and usability. The method used is the method of TAM (Technology Acceptance Model) with the help of AMOS software. Results obtained Factors that affect the acceptance of the project using Aconex system include the ability to self Thamrin on the computer, perceived ease of use, perceived usefulness, attitude to use, behavioral intention to use, and actual use of the system. So the Aconex system can improve the delivery and storage of documents (upload and send).
Downloads
Download data is not yet available.
References
Santoso, Budi. (2012). Pengaruh Perceived Usefulness, Perceived Ease Of Use, Dan Perceived Enjoyment Terhadap Penerimaan Teknologi Informasi. Jurnal Studi Akuntansi Indonesia Vol 1 No 1.

Subyantoro, Arif. (2008). Computer Self Efficacy Dalam Upaya Meningkatkan SDM Koperasi Dengan Pendekatan Sosialisasi Gender. JAMBSP Vol. 4 No. 3: 291 – 305.

Widodo, Prabowo, P. (2006). Technology Acceptance Model (TAM). Jakarta.

Yeni, Hasan, dan Tarmansyah. (2013). Efektifitas Sistem Aconex Untuk Meningkatkan Kemampuan Penjumlahan Bagi Anak Kesulitan Belajar Di Min Koto Luar, Kecamatan Pauh. Jurnal Ilmiah Pendidikan Khusus Volume 2, nomor 3, September 2013

www.aconex.com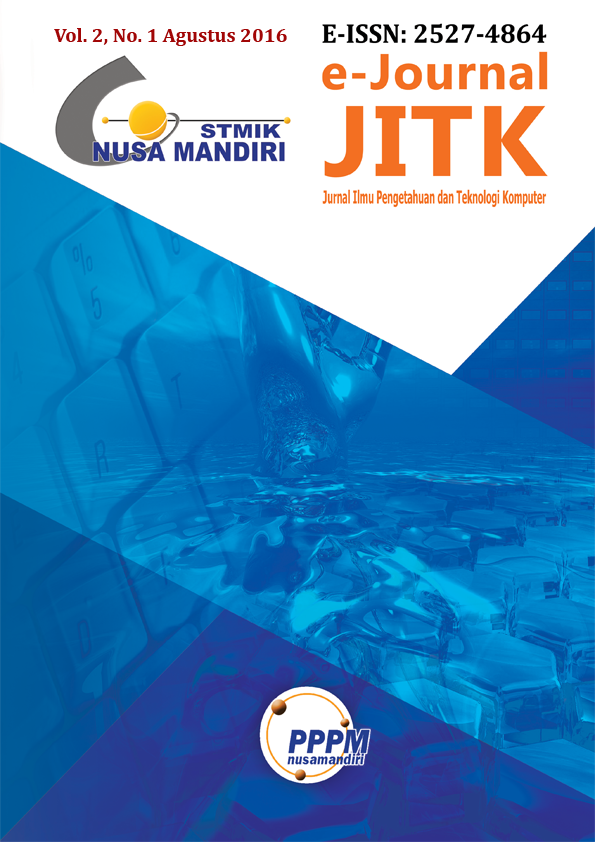 How to Cite
[1]
Y. Siswantoro, "PERSEPSI KEMUDAHAN DAN KEGUNAAN ACONEX (STUDY DESKRIPTIF MENILAI PERSEPSI KEMUDAHAN DAN PERSEPSI KEGUNAAN ACONEX OLEH PENGGUNA DI PROYEK THAMRIN 9 PT. ACSET INDONUSA)", jitk, vol. 2, no. 2, pp. 89-101, Feb. 2017.
Article Metrics

Abstract viewed = 304 times

PDF downloaded = 128 times