SISTEM INFORMASI AKUNTANSI PENJUALAN BERBASIS WATERFALL MODEL UNTUK PERUSAHAAN DAGANG
Sri Harjunawati (1*)

Komputerisasi Akuntasi AMIK BSI Jakarta


(*) Corresponding Author

Keywords:
Accounting Information Systems, Systems Sales, Waterfall Model
Abstract
Profit-oriented companies always try to get the maximum difference in sales above the cost. Use of Information Systems Sales accounting that is integrated and follows technological developments will be able to increase sales volume while creating efficiency. In trading companies, especially trading companies with cash sales systems, the watterfall model with the Unified Modeling Language (UML) as a system tool can be used to develop the sales system becomes a sales system that integrates with the inventory system so that there will be a synchronization between the quantity and price of goods owned by the company and the number of goods needed by the customer. In terms of marketing, speed and the accuracy of information is a separate service that can create customer loyalty. The application is very helpful in the company's Internal Control System.
Downloads
Download data is not yet available.
References
Aisah, Siti Nur (2013) Evaluasi Sistem Informasi Akuntansi Penjualan Berbasis Web Pada Cv. Kajeye Food. Other Thesis, University Of Muhammadiyah Malang. (akses: 20 Januari 2017) http://eprints.umm.ac.id/14831/

Fajar Dwi Setyawan, Ali Djamhuri, (2016) Jurnal Ilmiah Mahasiswa Fakultas Ekonomi dan Bisnis

Universitas Brawijaya http://docplayer.info/29777379-Jurnal-penelitian-analisis-sistem-informasi-akuntansi-penjualan-dan-penerimaan-kas-pada-cv-sakinah-farmindo-makmur.html

Frieyadie. (2015). Penerapan Rapid Application Development Model Pada Perancangan Dan Kajian Sistem Informasi Penjualan Berbasis Web. Jurnal Sistem Informasi Antar Bangsa Vol 4, No 2 Agustus 2015. Pp 135-141

Mulyadi. (2016). Sistem Akuntansi, Yogyakarta : BPFE UGM

Nugroho, Adi. 2011. Perancangan dan Implementasi Sistem Basis Data. Yogyakarta : Andi

Rosa dan Shalahuddin.2013.Rekayasa Perangkat Lunak Terstruktur dan Berorientasi Objek.Bandung:Informatika

Tohari, Hamim. (2014) Analsisis Serta Perancangan Sistem Informasi MelaluiPendekatan UML.Yogakarta:Andi

Yuwandito Wiharjanto, Journal Procedure/ Vol 1, No 1 (2012)

http://journal.uny.ac.id/index.php/nominal/article/view/986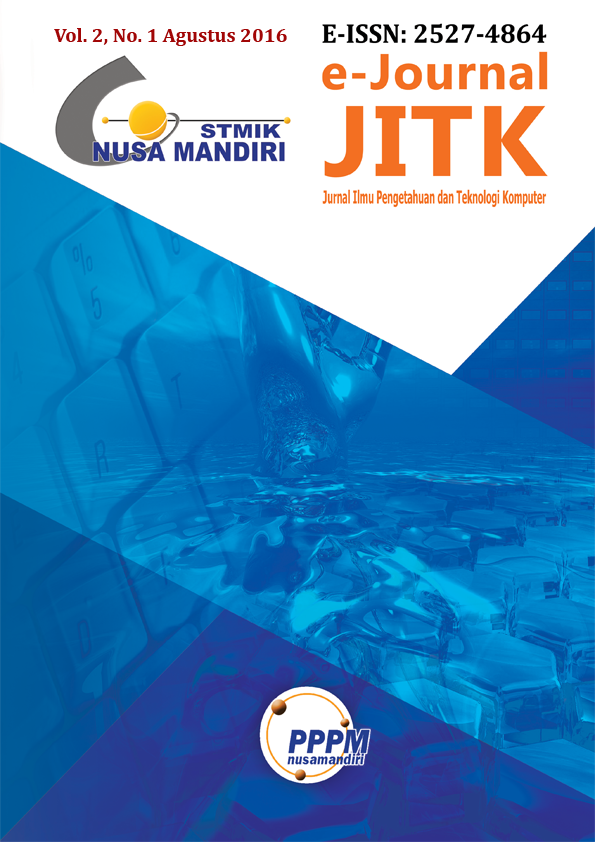 How to Cite
[1]
S. Harjunawati, "SISTEM INFORMASI AKUNTANSI PENJUALAN BERBASIS WATERFALL MODEL UNTUK PERUSAHAAN DAGANG", jitk, vol. 2, no. 2, pp. 131-138, Feb. 2017.
Article Metrics

Abstract viewed = 833 times

PDF downloaded = 797 times